Protein-based Electronics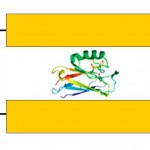 Title: Protein-based Electronics
Funding Agency: Spanish Ministry of Science and Innovation (MAT2014-58982-JIN).
Principal Investigator: Linda Angela Zotti.
Duration: October 2015 – October 2018.
Description:
The project will explore the electronic transport through single-protein junctions. It will be focused on how the conductance changes depending on either chemical or geometrical differences in the protein. A combination of Density functional theory, Non-equilibrium Green's Function techniques and molecular dynamics will be used.